Neal's Yard Organic
Neal's Yard Organic
I am an independent consultant for NYR Organic and I offer the following SERVICES:
If you would like to try the Neal's Yard Skin Care Products, I am offering Taster Treatments and Skin Care Consultations on Sat 3rd March, 2018. Please click here for more details.
WAYS TO SHOP:
Neal's Yard Organic Product Parties - with Free Host Gift RRP £14 to £19 and Free Shopping which starts at £25 for party orders of over £150 and goes up in increments...see below
You can also shop via my personalised NYR shop.
Order in person if you are local to me (Stockport SK1 1EW) - I have some items in stock already, so please enquire. I also offer incentives that are not available via the NYR shop e.g. samples and free gifts...see below
Click here to download the latest catalogue.
PRODUCT INFORMATION
Please click here for FREE consultations and product recommendations and/or to watch the videos I have made about various Neal's Yard Products.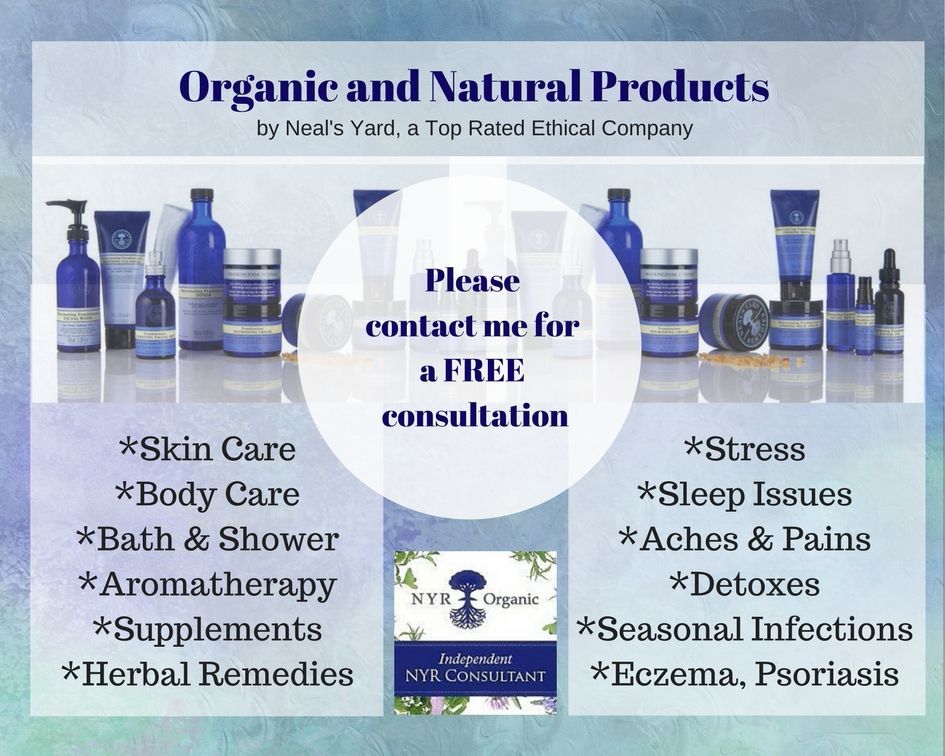 These Free gifts are available when you order directly from me but are not available via my personalised NYR organic shop.
I have some bestselling items in stock and ready to collect. Please contact me if need to check stock. Other items will need to be ordered and can be delivered directly to you or collected from myself as some people who work days or shifts prefer this option.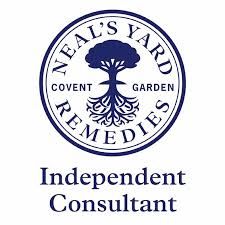 If you are interested in becoming a Neal's Yard Organic Consultant, please use the contact form below. I will then email you with further information.
There is no obligation to join and your personal details (name, email address, tel no etc) will be held in confidence and never shared with any 3rd parties.
If you would are ready to sign up to become a Neal's Yard Consultant, please click here.
Thank you for submitting the contact form.